Comprehensive risk analyses with Sandbox Engine: Dangerous types of malware

Dangerous types of malware such as Emotet, Hancinator and Trickbot often hide behind file attachments in emails and therefore remain undetected at first. However, as soon as an infected document is opened, the malware enters a company's system and can cause millions of dollars of damage. The Sandbox Engine scans email attachments for potential malware by running the file in a virtual, isolated test environment where any potentially harmful effects can be safely identified.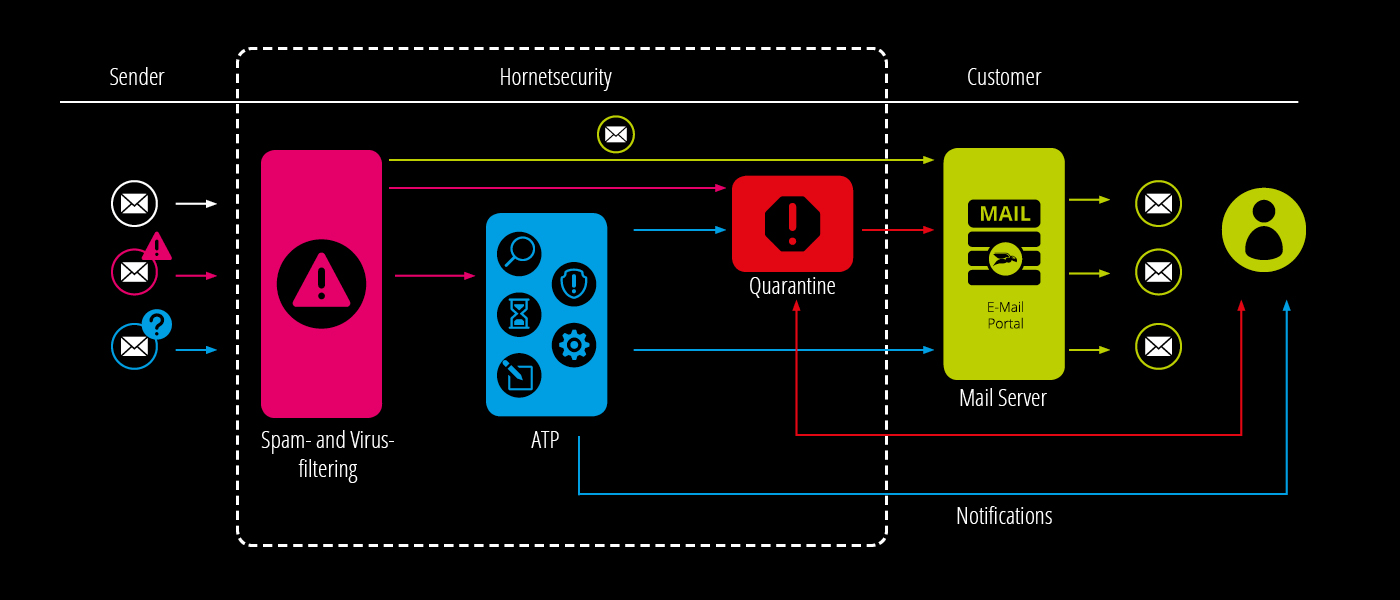 If the document sent turns out to be malware, the emails are quarantined directly, and the company's IT security team is notified.